Discover our capabilities and network
Air Freight & Sea Freight services available.
Instant access to quote & compare rates online.
Simple online booking process.
Freight forwarder
Freight forwarders are specialists in overseeing the timely, efficient and cost-effective transportation of your goods. As freight forwarders, we don't transport cargo ourselves – we act on your behalf to negotiate reduced rates with carriers, sort the paperwork, and liaise with carriers to ensure a smooth, successful delivery.
Whether you're delivering commercial cargo or personal effects, freight forwarders can offer the best shipping solutions for you and your business, along with specialist advice and support.
Experienced Freight Forwarding Specialists
Linkage International is an independent freight forwarder with over 25 years' experience in the industry. As major account holders with the biggest global carriers, we're able to negotiate the best possible shipping rates and pass those savings on to you.
While international freight shipping typically specialises in either sea freight, air freight or road transportation, we are the only major freight forwarder in the China, UAE, Zambia, Tanzania and UK to offer services in each of these major categories and to offer door-to-door courier services. This means that we can tailor a shipping solution to your needs whatever your time frame and budget.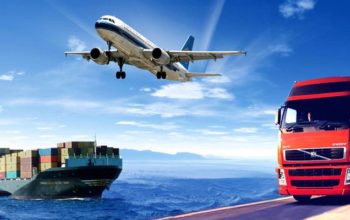 Flexible Freight Forwarding Services
 Operating in all major countries and borders
Compare air freight, sea freight and door-to-door courier quotes via our website.
Book our freight services online – we're only a phone call away if you need any assistance.
All quotations are free, with no obligation to register or buy.
Save your quote, return at a later date and make amendments to your booking.
Earn loyalty points.
Why use Linkage International for Freight Forwarding?
Multi-sector and multi-mode capabilities
High quality – we use established and reputable shipping companies, including DHL, UPS and TNT.
Low cost – our network of industry contacts and decades of experience enable us to negotiate the best possible rates.
Easy to book – book online or over the phone, get a quote with no obligation to buy, and save your quotes for later.
Dedicated customer service – our staff are here to help with any queries or quandaries via phone, email or live chat.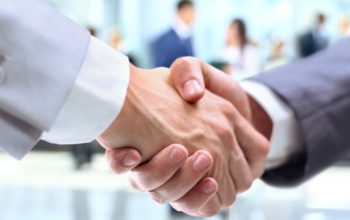 Worldwide Freight Forwarding Associations & Accreditations
Linkage International has a number of accreditations, reflecting our commitment to best practices and a consistently high standard of service in all of the areas we cover:
We are members of the International Federation of Freight Forwarders Associations (FIATA) and operate under their nationally accepted terms and conditions, backed by the insurance industry.
We are a member of the National Association of Freight and Logistics (NAFL).
We are fully accredited with the International Air Transport Association (IATA).
We are a member of the Freight Network Corporation (FNC).
Combining transport execution and transport management services
Through our global network of control towers and state-of-the-art technology, we are able to monitor and dynamically react to situations such as adverse weather, additional pick ups or drop offs, or heavy traffic, meaning that your goods are always travelling the most efficient route.
Our non-asset based Road network provides you with flexibility, improved service levels, accelerated delivery, reduced direct and indirect costs and much less
Safe & Secure
You benefit from our experience in delivering effective solutions to the complex global supply chains of some of the world's biggest corporations.
Fast Delivery
You benefit from every innovation, whether it involves a simple extension to our Air and Ocean Freight products, whether it means a development in warehousing.
24/7 Support
All of which explains why you'll find the team of outstanding support at Linkage International ready to apply their passion for solutions in support of your business.